Welcome to the AASL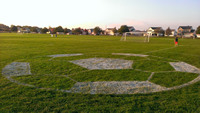 Welcome to the site of the American Amateur Soccer League. The AASL is a community-based, competitive youth travel soccer league serving forty communities in the northern half of Ohio. Communities range from as far west as Sandusky, east to Mentor and south to Mansfield . Last season over 4500 players and coaches registered to play on 400 teams.
AASL is a proud member of the Ohio Youth Soccer Association - North (OYSA-N)
Starting Fall 2016/2017
The USSF Player Development Initiatives Small Sided Standards & Birth Year Registration
**2016-2017 Registration Ages***
Age Group Eligibility Chart
Age Group Grid
https://usys-assets.ae-admin.com/assets/966/15/Player%20Development%20Initiatives%20FAQs%20FINAL.pdf
2016 / 2017 Fall Declarations are open
Online Declarations to open 6/19/16 closes 7/10/16 11:59 PM.
Remember for Reps to declare their teams using the on-line declaration page. It can be found in the League->Declarations menu after logging in. You can find an instruction sheet on how to declare your teams in the Information->Procedures section or you can click on the following link:
Team declaration fees are as follows:
U8: $95 per team
U9 - U15: $115 per team
mail declaration fees to:

AASL
5065 Fox Haven Dr
Medina Oh 44256